WHY ASUL? - We have the best Spanish program at the lowest price!
ASUL "untangles your tongue" with an effective and engaging learning methodology in our intensive Spanish program, comprised of 20 classroom hours per week. The academy offers schedule flexibility, catering the amount of classroom time to your needs- intensive and regular courses are available. The course is all-purpose; it is suitable for business (Spanish is quickly becoming an essential business language), specific professional or technical areas, or just the enjoyment of speaking a romance language. Students may also take advantage of our host family and tourist packages, which are reasonably-priced and fully recommended.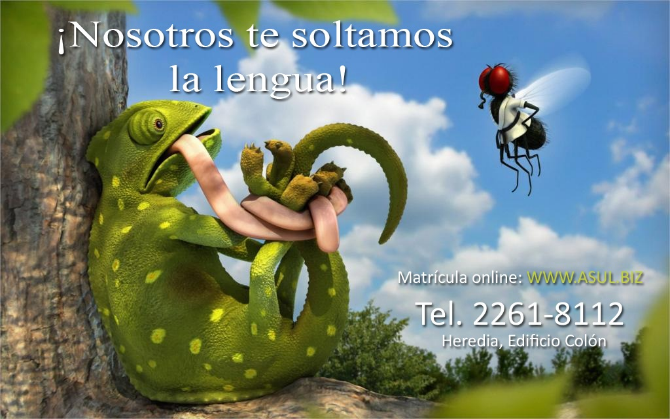 Multicultural Learning Experience
ASUL's teachers are characterized by their multicultural learning experience, friendly attitudes, leadership skills and an extensive knowledge of "Tico culture."  They apply a flexible learning program adapted to the rhythm of student progress. Based on the Communicative Method, our course offers real-life encounters with everyday situations, where the students must navigate daily obstacles in Spanish, and apply their knowledge directly in an immersive setting.
Competence in Communication
Our teaching method develops competence in communication. This helps to create and sustain student motivation and interest, which leads to learning success. In other words, the more you learn with our program, the more you'll be motivated to continue learning!
ASUL's team will be delighted to welcome you and make your experience abroad effective and pleasurable. At the end you will agree: It worth it to select the best choice!
We are one of the best Spanish Schools in Costa Rica