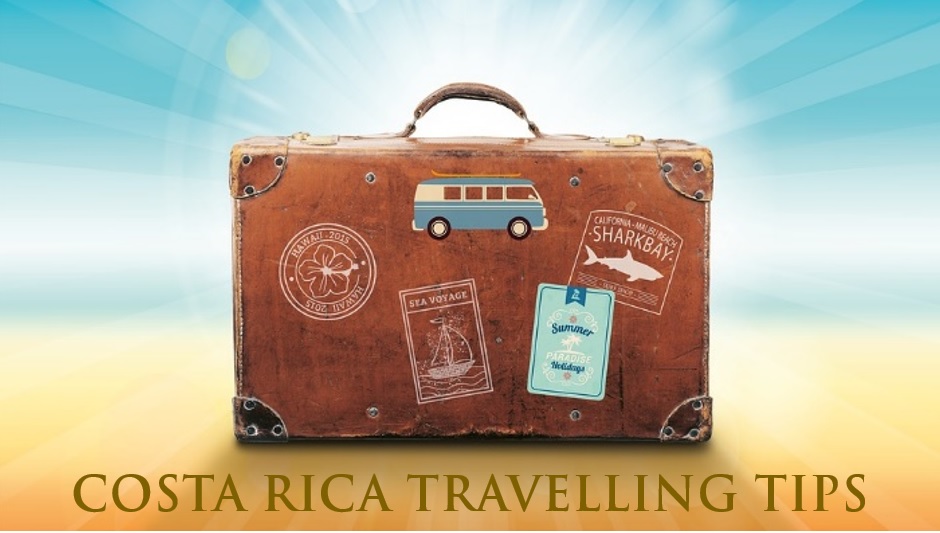 ASUL's academy and its team welcome you to Costa Rica and our Spanish learning programs. In order to fulfill your expectations of the trip without any complications, we highly recommended that you consider the following:
Passport
An active passport is a requirement for entry into Costa Rica, so it's extremely important to bring it with you.
Make sure that your passport is valid during the time you're going to stay in Costa Rica.
A printed copy of your return ticket is required to get into Costa Rica.
VISA:
American citizens don't need to have a visa to get into Costa Rica.
If you have a different nationality, we advise you to consult the Costa Rican embassy or traveling agency previously; if your nationality requires a visa and you do not present it, you will be deported at your own cost.
MONEY:
Always bring enough money accordingly for your needs: personal expenses, weekend activities, nightlife, souvenirs, etc.
Make sure your credit card is activated for international use, it will be nearly impossible to do this once you have reached Costa Rica. Double check that your PIN number will work in a foreign country.
Ask your bank agency about the charges that may apply for withdrawing money from your banking account abroad.
Use credit or debit cards for ATM machines, but remember that usually there is a limit on the amount per day that you're authorized to withdraw.
All credit cards (American Express, Master Card & Visa) are accepted in most of the principal stores in the country.
Contact your credit card company for emergency phone numbers to use while abroad. If your credit card is lost or stolen, you can call toll-free to have an immediate hold put on the account.
– Make sure you write down your card number and leave a copy back home with your host family or friends.
The "Colón" is the currency of Costa Rica and is written with the symbol ¢.
You could exchange dollars in any bank. The exchange rate by December 13th, 2015 is US$ Purchase: ¢527 US$ Sale: 538.
Costa Rica charges a departure tax of $29 when you leave the country, that amount could be paid with cash (dollars or colons) or a credit card.
Bring at least ¢30,000 on the first day of classes ($60 approximately).
Do not exchange your money on the Airport installations (Exchange Post next to the Baggage Claims Post) because they usually use lower Exchange rates compared to the official ones.
Do not use the ATM machines on the airport, because it may give you dollars and you might need to exchange them later in a bank.
CHECK THIS "TO BRING" LIST BEFORE TRAVELING:
1. Passport (of course).
2. Credit or debit card.
3. Traveling checks and postal orders are no longer accepted in stores and services of Costa Rica.
4. Camera.
5. Emergency contact information.
6. Name-brand cosmetics (that you can't live without), though many of them are available in Costa Ricans' stores.
7. Laptop computer with integrated wireless and antivirus software.
8. Photographs of your family, to share with your host family.
9. An ID with photograph on it (driver's license, student ID, etc.)
10. Money belt or pouch.
11. Sunscreen with at least a good SPF30 with PABA (The sun is very intense in Costa Rica, even when you don't see it)
12. Non-prescription medicine.
13. Vitamins.
14. Zip-lock baggies (to keep things dry).
15. Insect Repellent with DEET.
16. International phone card to call the United States, or you could use Skype.
17. There will be a lot of wear and tear on your luggage, your clothing and your shoes. Be practical and plan for it.
18. Water bottle (screw-top preferable. Pop bottle is not recommended because tip is exposed and therefore will be contaminated).
MEDICATIONS:
If you take prescription medications, bring what you need in their original containers. Make sure you bring enough supply for the time you'll stay in Costa Rica. Be careful with airline restrictions; if the prescription is in liquid form, it is essential that you pack this in your checked luggage as liquids, if not they might be confiscated by airport security.
IMPORTANT NOTE: Some prescribed drugs in the US may be controlled in other countries. Please check with your personal doctor and the Costa Rican embassy to see what drugs are controlled. If they're controlled, you will require special authorization to bring them into Costa Rica. The authorization can be provided by the Costa Rican embassy in the United States. WARNING: If you get caught with controlled drugs in your possession, you may be subject of severe penalties.
COMMUNICATIONS:
Communicating with family and friends is easy. There is internet access in the towns where you will be. Telephones will also be available. Students can receive calls from the United States with their host families. If students want to call the United States they can buy an international calling card, however the easiest and most popular way to call home is through Skype (bring headphones).
Ready … have a good trip and a good experience!