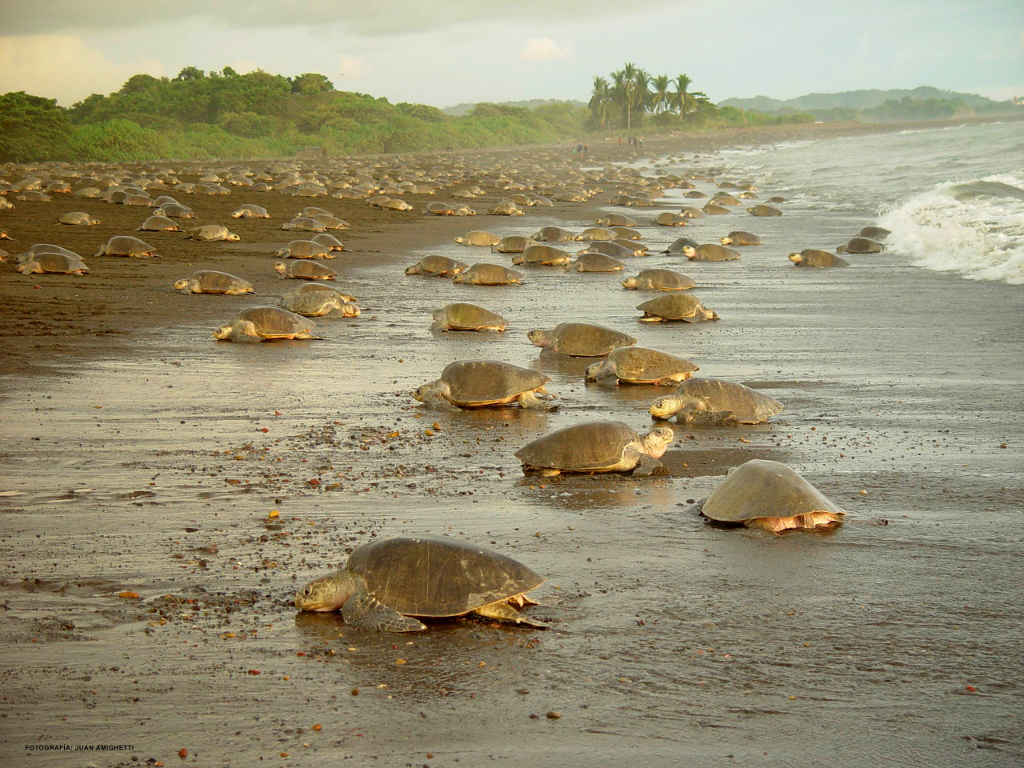 Route: Heredia, Guápiles, Canales del Tortuguero.
Distance from Heredia: 102 km
Departure: Saturday 06:00 am
Return: Sunday 05:00 pm
Shared room: Triple
Recommendations: Rubber boots (rented in the village of Tortuguero), light clothing, coat, sunscreen, insect repellent. On turtle nesting season is recommended dark clothing.
Description: It includes terrestrial and boat transportation, lodging, tickets, 1 breakfast, 2 lunch, 1 dinner, taxes and guide.
DAY 1
The Tortuguero National Park spreads its lush tropical forests located 50 km from Puerto Moin, in Limón and 30 km (west limit) of the Guápiles city. This haven of 26 604 hectares of land and 45 755 marine hectares. It's a mosaic of deltas and channels located in a broad alluvial plain between the Caribbean Coast. Its climate is tropical humid, the average temperature is between 25 and 30 degrees Celsius.
We left Heredia to San José, we go through Guápiles and there we stop for a typical Costa Rican breakfast. After that we go to Pavona or Caño Blanco (depending on the water level). Arround 10:30 – 11:00 am we are arriving at the dock, to board the boats and the journey to Tortuguero.  At 1:30 pm we are coming to Hotel (Rana Roja), where we will have lunch in the restaurant. After about 03:00 pm we visit the village of Tortuguero, where you will meet the lifestyle of the locals. At 05:00 pm we returned back to the hotel and we are going to have some free time to enjoy the facilities and surroundings. In the evening we are going to have dinner at the hotel. There is an optional tour at night to search for the Green Turtle (in spawning season from July to September) is not included.
DAY 2
6:00 am Boat tour through the canals of Tortuguero.
8:00 am Breakfast in the hotel restaurant.
9:00 am Meeting at the dock to take a bout and go back to San José.
11:00 am Arrival to Caño Blanco or Pavona, then we take the bus back to San José.
1:00 pm Lunch at a restaurant in Guápiles.
1:45 – 2:00 pm Departure to San José.
3:30 – 4:00 pm Arrival time to San Jose and then took the bus to Heredia.
NOTES:
The order and / or route itinerary may change due to weather conditions.
Its area is one of the most important nesting areas for green sea turtle in the western Caribbean. During the summer months (July to September), thousands of turtles come ashore along these world famous beaches to lay their eggs. Often called "the Amazon of Costa Rica" Tortuguero is a navigable network of lakes and canals running through this national park and allows a great diversity of wildlife observed very closely. It is possible to observe the iguana sunbathing on the trees, monkeys and sloths in the forest canopy, and Raphia Palm tree with the largest leaves of any other plant arround the world.
* This tour have an extra fee of $75 per person.
PHOTO GALLERY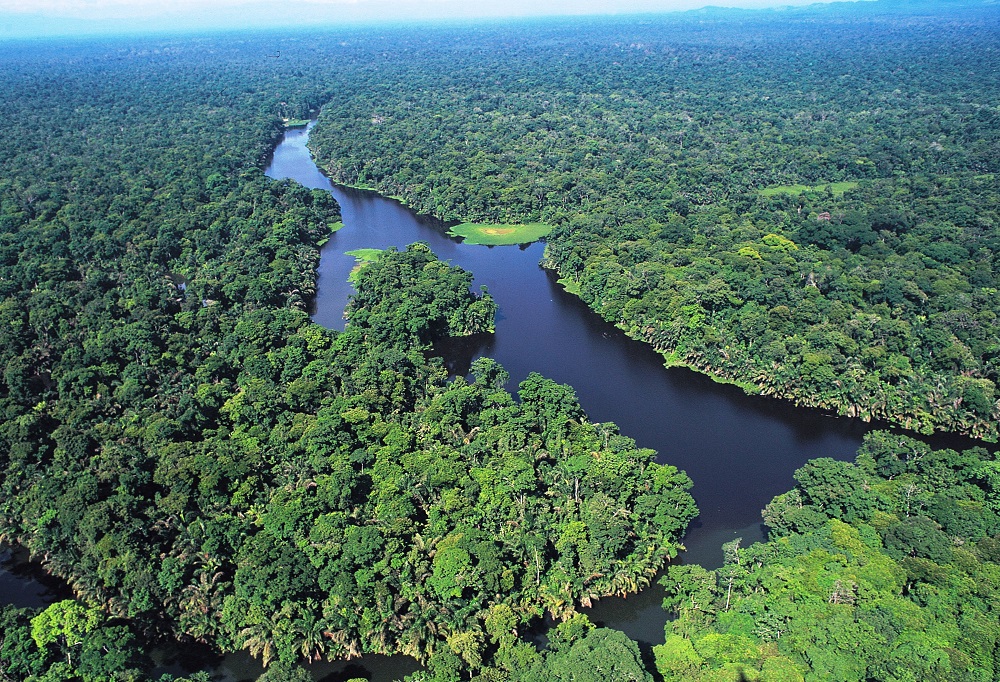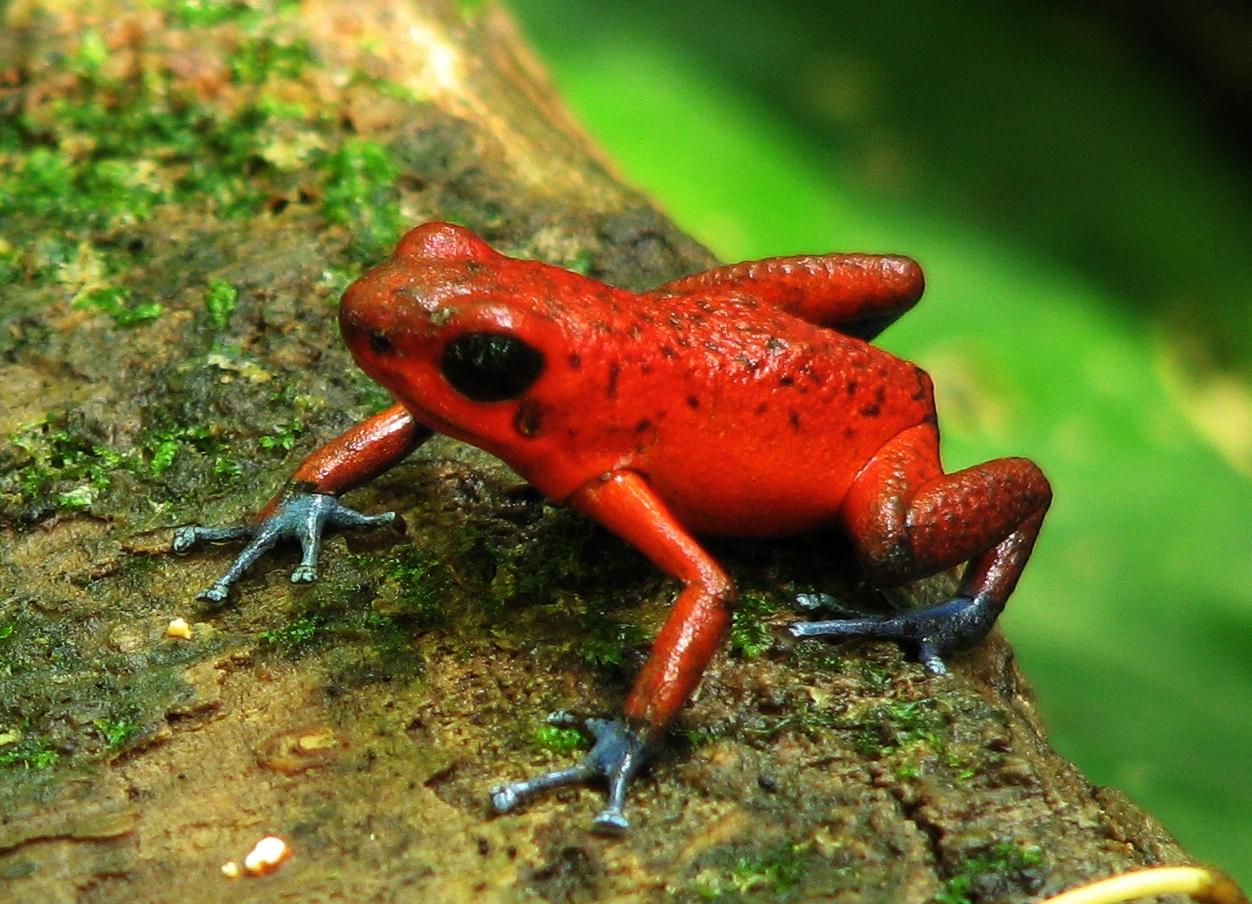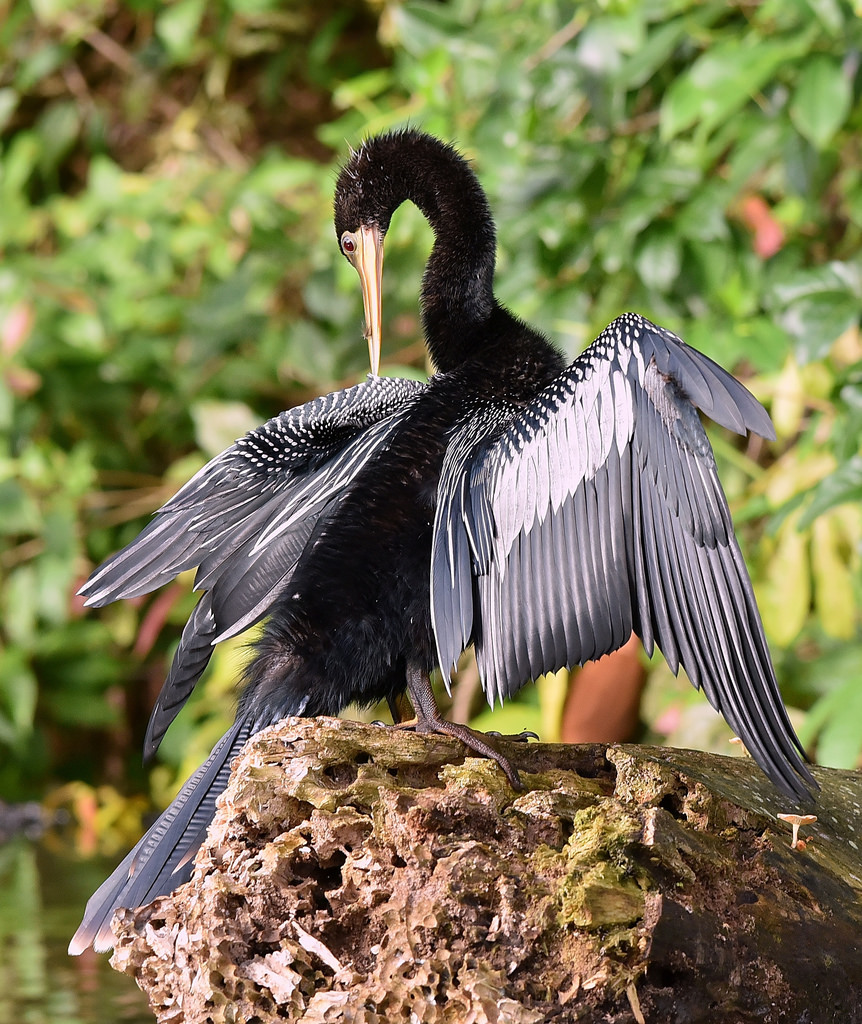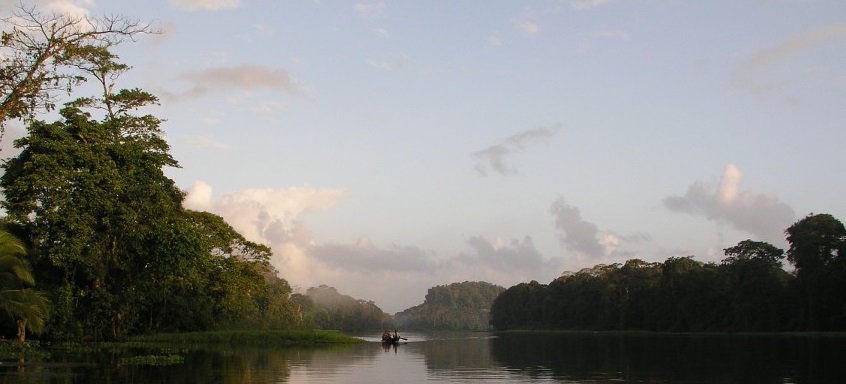 See the details about the program SPANISH 20 HOST & TOURS